Try your first Salsa lesson with us!
WHAT IS SALSA?
Salsa is a Latin American dance that originates from the hot coasts of Cuba 
 Salsa dance and music combines many different styles, cultures and tastes. Like the well-known salsa sauce – that's why the name!
Salsa is a great way to learn body movement, musicality, how to feel yourself free and have fun with your partner when dancing.
 Enjoy all the fun moves of SALSA, together with experienced and passionate instructors, as well as with many cool friends.
Everyone is welcome, regardless of any previous dance experience.
And meet a lot of cool people!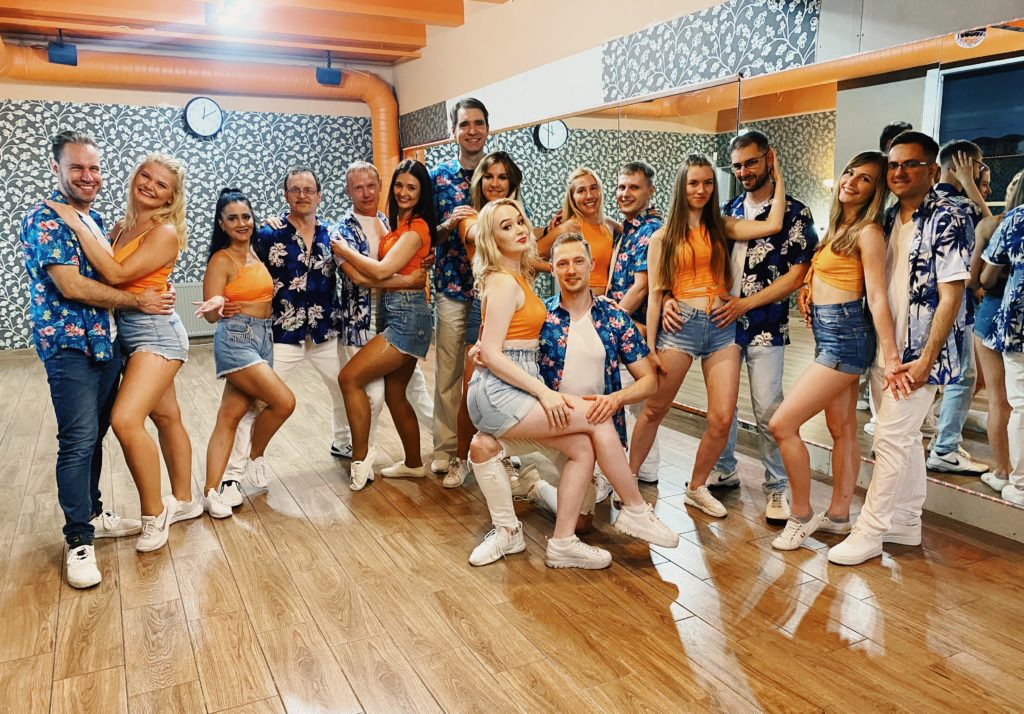 We start a new Salsa course in May! 
Address: Kopli 25, Tallinn
Free parking in front of the studio and nearby.
Register on our united Euphoria+Bachata Studio website (include your partners' name if you have one):
Register for trial lesson here  
Bring your clean indoor shoes, comfortable clothes and your preferred drink (for example water).
The new course is taking place on TUESDAYS!
 2nd of May at 18.45-20.15

 9th of May at 18.45-20.15

 16th of May at 18.45-20.15

 23rd of May at 18.45-20.15

 30th of May at 18.45-20.15
Come to the trial Salsa workshop first, then later you are welcome to join our regular Salsa course for beginners.
Trial lesson is 5€!
Full course cost 59€ (55€ for youth ≤ 26), the course includes 4x1h30min lessons during 30 day
One single lesson (1h 30min) costs 18€
Alternatively, you can get a package with dance coins, and attend any combination of the dance lessons and events.
For any additional information, please send us a DM or write to us at bachata.studio.tallinn@gmail.com