Welcome to
Tallinn's BEST Latin dance studio
Start your dance journey with us
It's perfect time to start dancing! Meet new friends, enjoy the fun time together, all by learning these super trendy dances!
Bachata Studio Tallinn was established in 2020 and obtained a great reputation from the very beginning. We are a dance school based in Estonia focusing on Latin American dance styles. We host regular weekly classes in Tallinn.
 Bachata Studio Tallinn offers classes for beginners, improvers, intermediate and advanced students. All of our dance courses are run by highly trained and friendly instructors. In addition to regular dance courses, we organise various special events and social dance nights. We offer private classes which are specifically tailored for every individual.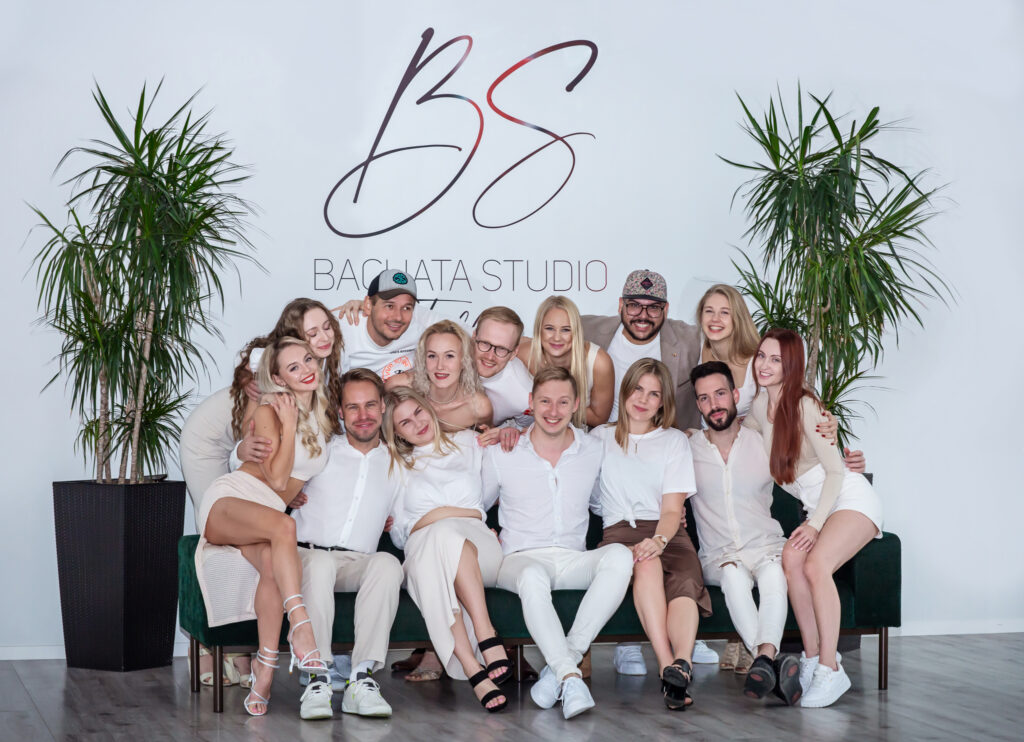 Bachata Studio Tallinn strives to create a sociable atmosphere by celebrating great music, dance and by getting to know each other. Whether people would like to just try something new or wish to carve out a dance career – Bachata Studio Tallinn welcomes everyone!
Join us and attend any dance lesson
Dance experience by levels
A1 - A6 levels: 1-6 months
B1 level: 6 months+
B2 level: 1 year+
C1 level: 1,5 years+
D1-D2 level: 2years
Explanation of the colours of the rooms
We have rooms for your private trainings, group classes or events!
Book our studio rooms or the whole studio for your private and group training or special events! Contact us and tell us your ideas and we will find the perfect solution for you! Organize birthdays, bachelorette parties, team events or whatever you can think of at Bachata Studio Tallinn! Our studio team would be happy to help to organize a fun event for you.
The new studio (opened in Aug 2021) includes: big dance room 105 m², medium dance room 85 m², small dance room 21 m².
All the dance rooms are equipped with:
Reception / lobby area with:
Additionally, the studio has:
Do you wish to rent a room, and/or other studio services? Just write us an email bachata.studio.tallinn@gmail.com or contact us using the form below.

FOLLOW US