Try your first ZOUK lesson with us!
WHAT IS ZOUK?
 
Brazilian Zouk is a partner dance originating from Brazil. Also known as zouk-lambada, the dance is a descendant of Lambada, the music & dance style that swept over the world like a storm in the late 1980's. Brazilian Zouk is characterized by the dancers' undulating bodies and the girls' flowing hair.
Depending on the style of Brazilian zouk, you can see a close connection embrace and long graceful steps, strong hip movements, body isolations and upper-body torsions, wild spins and whip-like head movements. Zouk dance is often called sensual and dance in night clubs, dance schools and events around the world!
Enjoy all the passion and sensual moves of ZOUK, together with experienced and passionate instructors, as well as with many cool friends. Everyone is welcome, regardless of any previous dance experience. And meet with many cool people!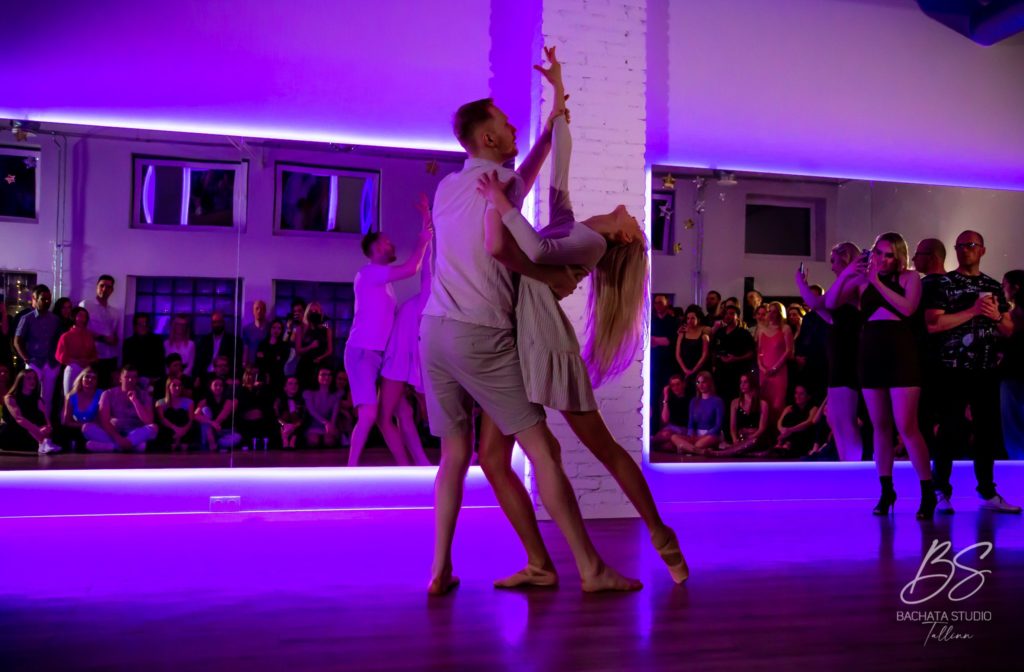 In February we are opening New Zouk Beginners! Join us!
on MONDAYS at 18:15-20:00
Instructors: Vahur and Triin
Address: Kopli 25, Tallinn (free parking in front of the studio and nearby)

For registration, please fill in the form below (include your partners' name if you have one):
Register for trial lesson here 
Bring your clean indoor shoes, comfortable clothes and your preferred drink (for example water).
In February the lessons will take place:
13th of February at 18:15–20:00
20th of February at 18:15–20:00
27th of February at 18:15–20:00
Trial lesson is free
Come to the trial Zouk workshop first, then later you are welcome to join our regular course for beginners.
Trial lesson is FREE
Next 4 lessons cost 59€ (55€ for youth ≤ 26), the course includes 4 lessons during 30 days
One single lesson (1h 45min) costs 18€
Alternatively, you can get a package with dance coins, and attend any combination of the dance lessons and events.
For any additional information, please send us a DM or write to us at bachata.studio.tallinn@gmail.com